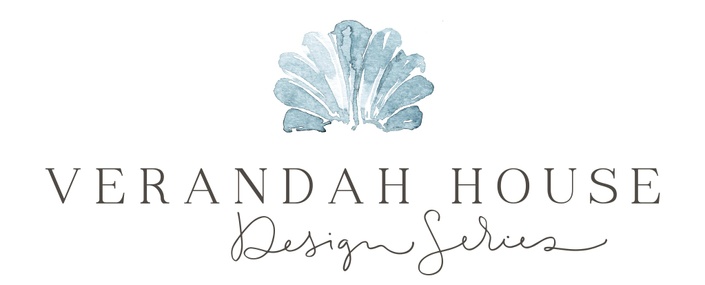 Styling your Home Course 2020
A self-paced online course on how to style your home like a designer!
Watch Promo
Styling your Home
Do you want to feel truly inspired and confident with styling your home?
Do you know what you love but just don't know how to put it together?
Do you buy beautiful pieces, but your home lacks that wow-factor?
Have you stared at the space way too long & lack inspiration?
Join hundreds of students as we take you on a 6-week styling journey into the world of interiors and share with you how you can perfect the art of styling with inspiring and informative cinema-quality videos and beautiful workbooks designed to guide you every step of the way.
You're welcomed each week with a cinema-quality video where we take you live into our clients homes and show you how to style all the main areas of your home. Our visually beautiful workbooks are packed full of inspiration, helpful tips and easy-to-understand diagrams to show you just how easy it is to style your home.
Every week we support and guide you along the way & help answer any questions you have in our live forum group. This is your chance to style your home like a pro and join a group of interior lovers & homemakers. We can't wait to share this journey with you and help you create a beautiful home! Join hundreds of students who have absolutely loved our course, and we know you will too!
FIRST TIME EVER SPECIAL OFFER AUD $99
RECEIVE 50% DISCOUNT AT CHECKOUT (USUALLY $199)
OFFER VALID FOR A LIMITED TIME ONLY
START NOW & COMPLETE AT YOUR OWN PACE

What's Included?
Self-Paced Online Course | We designed our online course for the everyday busy modern woman. The course is completely self-paced, you can complete it anywhere, anytime and you can share your progress in the design forum group.
Access Forever | After completing the 6 week styling course with the class, the fun isn't over! We've given students full access to the course for as long as the program is in existence. You can complete the course at your own pace and refer back to it whenever you want to.

Weekly Video | Each week you watch a weekly video (total of 6) to not only get you inspired but to also show you key styling techniques and advice direct from the designers. You also get to see the behind the scene shots of the most beautiful Australian homes. We will show you how to style your home step-by-step, from the coffee table to the bookcase and so much more!
Weekly Workbook | Each week you can download your workbook, each workbook (total of 6), works in with the topic of the week, we go that step further than the video by sharing with you our key styling techniques, the key accessories and why it's important to establish a mood/theme before you start styling. The workbook is your handy reference tool that you can print out and save on your phone for easy access.
Exclusive Forum Group | This forum group is where the fun really begins. This is the perfect place to meet all the Design Series students, chat all things interiors and join in on the styling journey with a group of amazing women. Share your problems and let us help you solve them! This is our little hub of fun where we can offer you suggestions and insights. We also love the safe haven the forum provides the students, it's a supportive and encouraging group who share a love of interiors and making their home look beautiful.
Gift Certificates Available | Give the perfect gift to your mother, daughter or friend by signing them up to the Styling your Home online course! We have beautiful, printed Gift Certificates ready to post out to you including a blank envelope with space for you to write a message. Email [email protected] to have your gift certificate posted! We ship worldwide.

"We are here for you every step of the way, we want you to style with confidence, buy with purpose and nail the art of balance and proportion, by the end of this course you will be styling your home like a pro! Your friends will want to know the name of your decorator!"
– Judy & Jess

What people are saying about the course
3 Words Amazing Amazing Amazing! I have been searching for a course like this for some time! Thank you Judy & Jess
- Kay Ridge

Thank you so much Judy and Jess for letting us into your world, you are both so talented with exquisite taste. The course has inspired me to re look at my home with fresh eyes. It's been so much fun and I've absolutely loved the posts and comments by others in this group. Can't wait until the next course and in the meantime I'll be having fun shopping for new bits and bobs to make my house look beautiful. Xx
- Louise Shackleton

Undertaking the first course designed by the wonderful Judy & Jess has re-sparked my interest and passion of interior design. The course is presented in a beautiful manner with topics opening my eyes to 6 areas of my home that were overlooked. Wonderfully enlightening.
- Caroline Francheska
It's been a fantastic series - I've just loved it! Can't wait for the next course.
- Helen Higgins

Living in the bush makes it so hard to get involved in so many things that metro areas have to offer! Thank you for conquering the distance Verandah House!
- Georgi Musgrave

Loved week one so much that I just had to look at week two straight away! I have been looking for a course like this for so long that is so practical! Thanks so much!
- Julie Laws

This course was so much fun! Thanks for sharing all your tips and tricks. What am I supposed to do on Monday mornings now? I look forward to seeing more of your beautiful design work on your blog and website. Your bloopers made me smile, just shows that you also had fun creating this series!
- Karen Smith

What a fabulous series. I am still working on all of the Series workbooks and will refer to them regularly. Loved the Bloopers. Shows you are normal. Judy and Jess you are such Beautiful Ladies and very creative, and clever 'to boot'. Looking forward to the next Series. thank you.
- Sandy Champion

Designers and Presenters! So much pressure......got to have some bloopers and light moments for sure! Well done on presenting a beautiful series. Visually stunning with informative content
- Trish Walker

Congratulations on such an enjoyable and informative course. It has been lovely to share your generous tips and guidance in such a professional yet casual and friendly forum. Many thanks I feel I have gained confidence and skills in creating a stylish liveable Hamptons style home. Thankyou Judy & Jess
- Leonie Muller

Thankyou for the opportunity Jess and Judy it has been wonderful to get the ideas and inspiration from yourselves and to see everyone's work I'm looking forward to hopefully continue and to see what's ahead Thankyou
- Catherine Buckley

Thank you! I certainly have enjoyed this series! It's been inspiring and fun.. it's opened my eyes to see what I'm looking to achieve.. though challenging! Glad I have my notes to read and re-read!
I've especially loved this group.. it's been helpful seeing other ideas and support!
- Vicci Zerafa
Thoroughly enjoyed this course. Loved all the helpful hints and ideas. Wonderful! I can highly recommend.
- Lesley Cocks

Great course Jess and Judy. Very informative and lots of fun. Thank you
- Debbie Wren

Really having fun putting into practice what I learn each week. And developing confidence that there's no one 'right' way, it's about following the design principles Judy and Jess take you through and using things I love. Thank you for developing such a great course!
- Rachel Smart

This is a great course - full of beautiful images, inspiration, and great advice. Thanks Jess and Judy - for me its been a lovely creative escape with the added bonus of a sharing, supportive Facebook group.
- Suzy Allen

Course Curriculum
WELCOME: Class Info
Available in days
days after you enroll
WEEK ONE: Hunting & Gathering
Available in days
days after you enroll
WEEK TWO: Sideboard Styling
Available in days
days after you enroll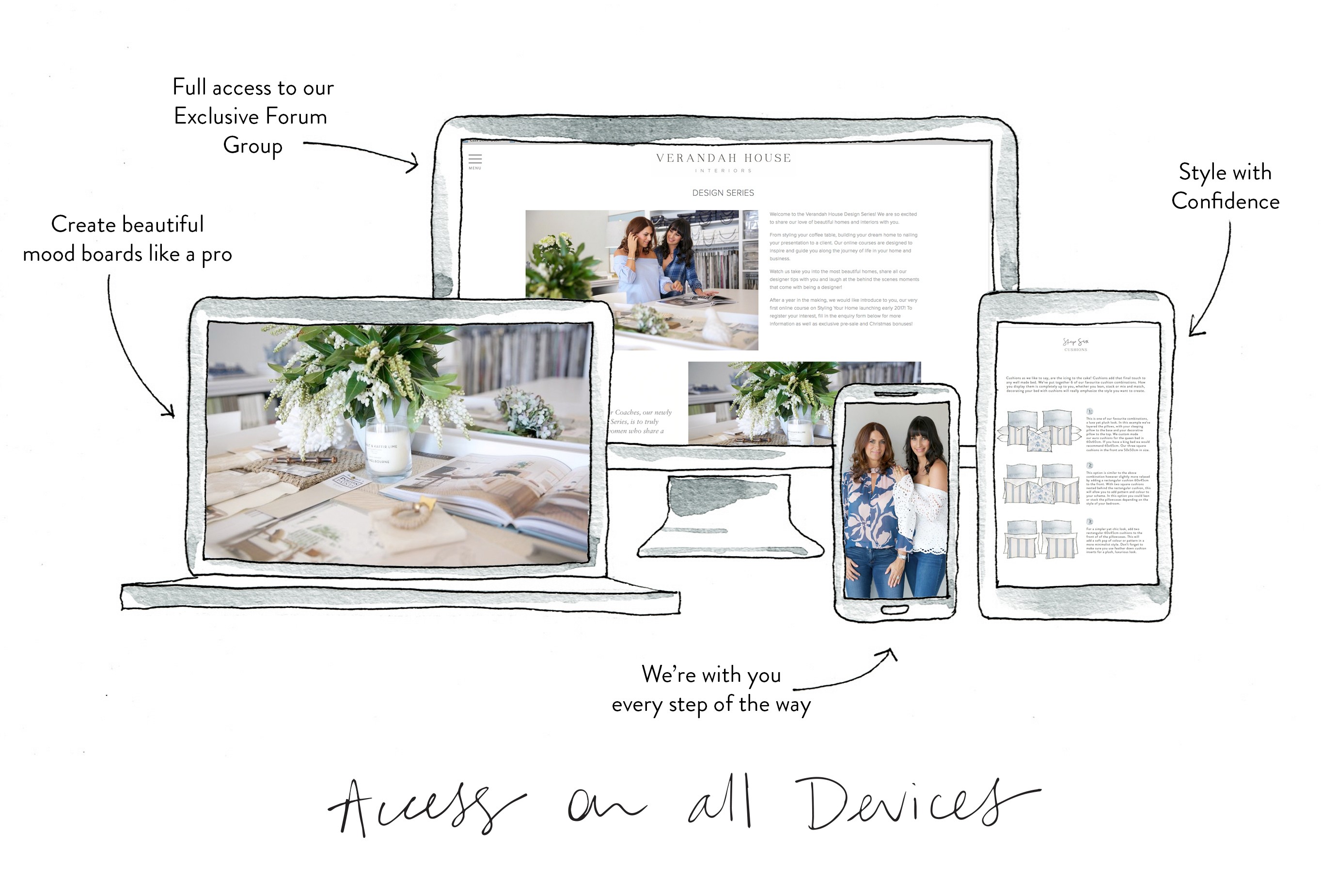 Your Instructor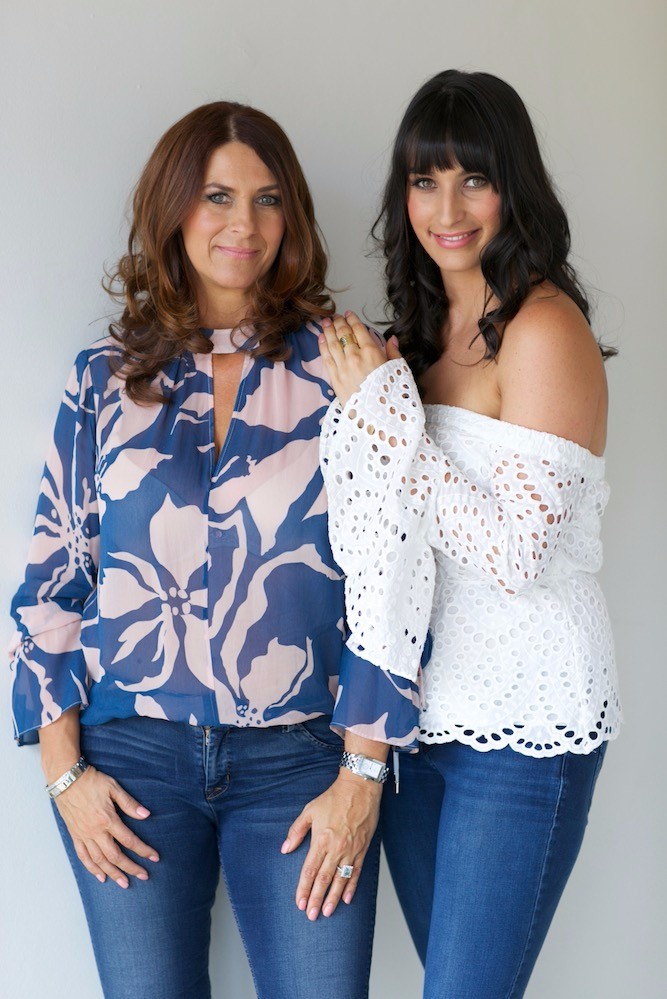 Your Decor Coaches
Design identities Judy Pereira and Jess Bandiera are the dynamic mother and daughter powerhouse whose personal flair and creative talents are the heart and soul of their award-winning boutique design firm, Verandah House.
With more than 25 years' experience in the industry, Judy is considered one of Brisbane's leading interior designers. Whilst always distinctive, her signature style has evolved throughout the years with a relaxed sophistication of classic design and timeless interiors. Judy's dedication and unwavering passion for beautiful design has not gone unnoticed with her work featured in countless magazines, television, social media and industry awards.
Judy's business partner Jess Bandiera has contributed her fresh approach to the firm's design ethos. Her passion and love of American architecture and interiors, blended with her Dutch and Italian heritage have been the driving force of work ethics and her strong belief that a house should be a home. Jess' design aesthetic reflects a combination of beauty and function, liveable spaces that look collected, inviting and most importantly, beautiful. Jess received her first design award in 2014.
The designers combined love of classic architecture and interiors captures an unmistakable sense of Australian style. Their attention to the finest detail and passion for creating beautiful homes is apparent in their ever-expanding portfolio of residential and commercial projects.
The firm's comprehensive services include full-scale design projects, interior decorating services, online courses and mentoring. Both Judy and Jess work on projects throughout Australia including homes in Brisbane, Gold Coast, Byron Bay, Sydney and Melbourne.
Frequently Asked Questions
CAN I GIVE THE COURSE AS A GIFT?
Absolutely! The Styling your Home course is the perfect gift! If you purchase the course as a gift we will post you a custom made beautiful Gift Certificate where you can write your own personal message to make it feel oh-so-special!
WHEN DOES THE COURSE START AND FINISH?
We designed our online course for the everyday busy modern woman. This course is completely self-paced, you can complete it anywhere, anytime and have access to the course forever.
HOW LONG DO I HAVE ACCESS TO THE COURSE?
Forever! After you complete the 6-week styling course you will have unlimited access to the entire course including all the workbooks and videos for as long as the program is in existence.
CAN I ACCESS THIS COURSE AFTER THE 6 WEEKS IS OVER?
Yes, absolutely! We know what's its like to be busy and we want you to complete the course at your leisure, you have access to the course forever once you sign up.
I AM NOT TECH-SAVVY. WILL THIS BE DIFFICULT FOR ME?
If you can access the internet, you can access this course. Don't worry, the course is super simple to navigate, and just to make it that bit easier, we will send you an email with a step by step guide on how to get started. The Verandah House team is always here to help, so if you get stuck along the way, you can send us an email at
[email protected]
HOW LONG WILL THE COURSE TAKE?
We have created this course for the everyday busy woman, there are no assignments, just loads of fun and educational videos and workbooks. Take as long or as little as you need however we estimate 1 hour per week of viewing time plus any additional time styling your own home and interacting on the forum group.
WILL I GET ASSESSED ON THIS COURSE?
Absolutely not. Although it is great to get involved in the weekly activities, the course is designed to be done at your own pace for your own informal leisure. At the completion of the course, we even send you a personal "Statement of Attendance" which you can add to your list of credentials.
WHAT IS THE FORUM GROUP?
The forum group is an exclusive Facebook group where Design Series members can interact with each other and share their weekly activities to get feedback from other members. It is also a great way to ask any questions along the way to a group of like-minded people and have access to the Verandah House Design Team.
WHAT IF THE COURSE ISN'T FOR ME?
We've never had a student who doesn't love the course and feel they receive 100% value however if you sign up to the course and don't love it, we will give you your money back.